What makes the perfect road trip? While a mind-blowing playlist, premium snacks, great company, and comfortable pants are essential, the most important element of your roadie isn't the destination, but the adventure that unfolds along the way. of road. More importantly, the places and faces you encounter on your journey. And while it's easy to plot out the k's you're going to cover, those special "pinch me" moments that happen at every one of your pit stops can be a little harder to plan – unless you read this guide, so don't worry because we've got you covered.
We've teamed up with our friends at Ampol to put together the ultimate road trip from Perth to Denmark that will take your breath away, chronicling all the best things to eat, see and do, plus the quirky characters you need to meet. Take note and buckle up.
Day One: Perth to Yallingup
You'll start your journey in Perth, but before you hit the road, you must first meet someone special. The hinterland isn't the only place you can connect with Aboriginal culture, and while the town's landscape may have changed, the traditional owners' connections still run deep – just ask Noongar elder, Walter McGuire, who leads Take cultural tours in Perth. Over the course of 90 minutes, you'll embark on a walking tour of the city, beginning with a traditional welcome before discovering centuries-old sacred sites hidden in Perth's modern landscape. You'll listen to McGuire sing songs from the Dreaming, while standing on the banks of Derbarl Yerrigan (the Aboriginal name for the Swan River), and learn what life by the water was like for his ancestors. This immersive experience is absolutely on the must-do list.
Now it's time to jump in the car and hit the trails to Dunsborough, a two and a half hour drive south. This beautiful piece of paradise is where the bush meets the beach. Think: a sparkling turquoise coastline lined with granite boulders and dense foliage. This is where you'll want to stop for a well-deserved meal at Meelup Farm. Nestled in a dreamy, leafy pocket of Eagle Bay, the sprawling property is home to a drool-worthy restaurant run by Mark and Liz Ahearn (the legendary duo behind Perth's iconic cafes The Little Bay and Little h). Dine in the white wooden plank farmhouse on fresh seasonal produce like squid ink linguini with blue swimmer crab and salt and pepper free-range pork belly with chilli caramel. After the meal, stroll through the gardens, grab a dessert under the gum trees, and be sure to introduce yourself to the resident alpaca family, Mila, the farm dog who is always ready to rub her belly, and Lizzie , the magnificent blonde cow from the Highlands of Meelup.
Keep food coma at bay as you drive just 15 minutes down the road for Caves House Hotel, a heritage listed building where you will rest your weary head for the night. Dine on deck under a peppermint canopy and listen to live music before sinking into your cozy bed.
Driving time: three hours
Day 2: Yallingup to Augusta
Rise and shine for a beautiful morning in Yallingup. Drive or stroll down Valley Road to Yallingup Beach and its azure waters for a refreshing swim. Then enter into Lagoon Yallingup, located up the stairs from the beach, for one of the best breakfasts ever. Pro tip: Order the salted caramel gingerbread galette or the tomato, salted ricotta, kale and aniseed myrtle pesto on sourdough.
Then it's time to meet the locals, and experience the city through the lens of direct descendants of the world's oldest culture with Koomal Dreaming. Led by Wadandi man Josh Whiteland, you will walk the rocky headland of Cape Naturaliste, crossing headlands and creeks as Whiteland explains Noongar culture and traditions, what native foods and plants are used for traditional medicine and unique seasons of Noongar. As you enter the magnificent subterranean Ngilgi Cave, a million-year-old limestone cave filled with crystals and stalactites, you will witness a spellbinding didgeridoo performance, amplified by the natural acoustics of the cave. It is an experience that gives goosebumps.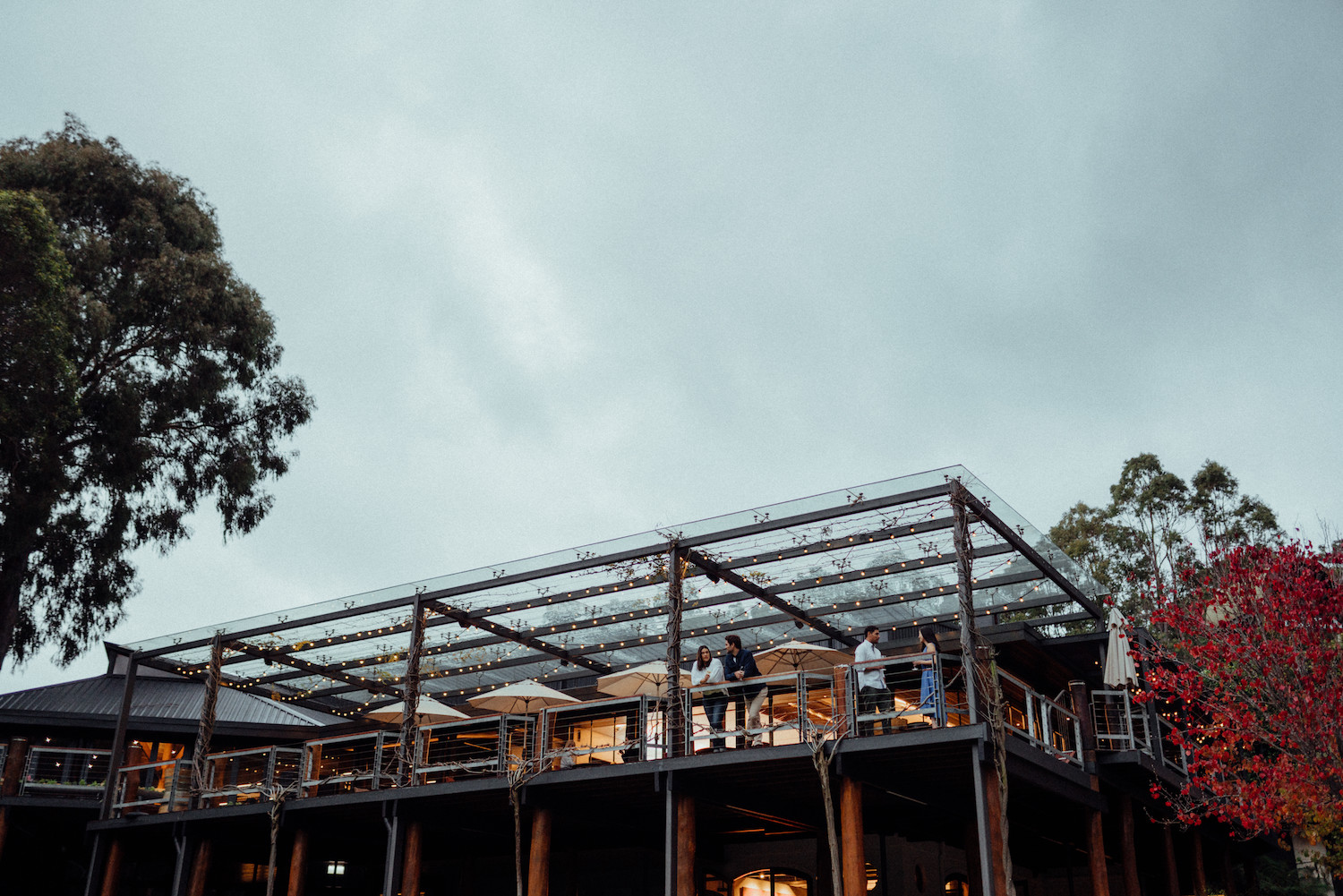 Back in the car, it's time to hit the road and blaze trails for Margaret River because you can't get to southwest Washington without visiting a winery or two. Our favorites include Cape Mentelle (Margaret River's third oldest winery), the iconic Leeuwin Estate and the organic and sustainable superheroes Voyager Estate. Drop by Pizzica in the beautiful Bridgefield Guest House for a late lunch, feasting on a three-page menu filled with every type of pizza imaginable – it's like a slice of southern Italy right in WA.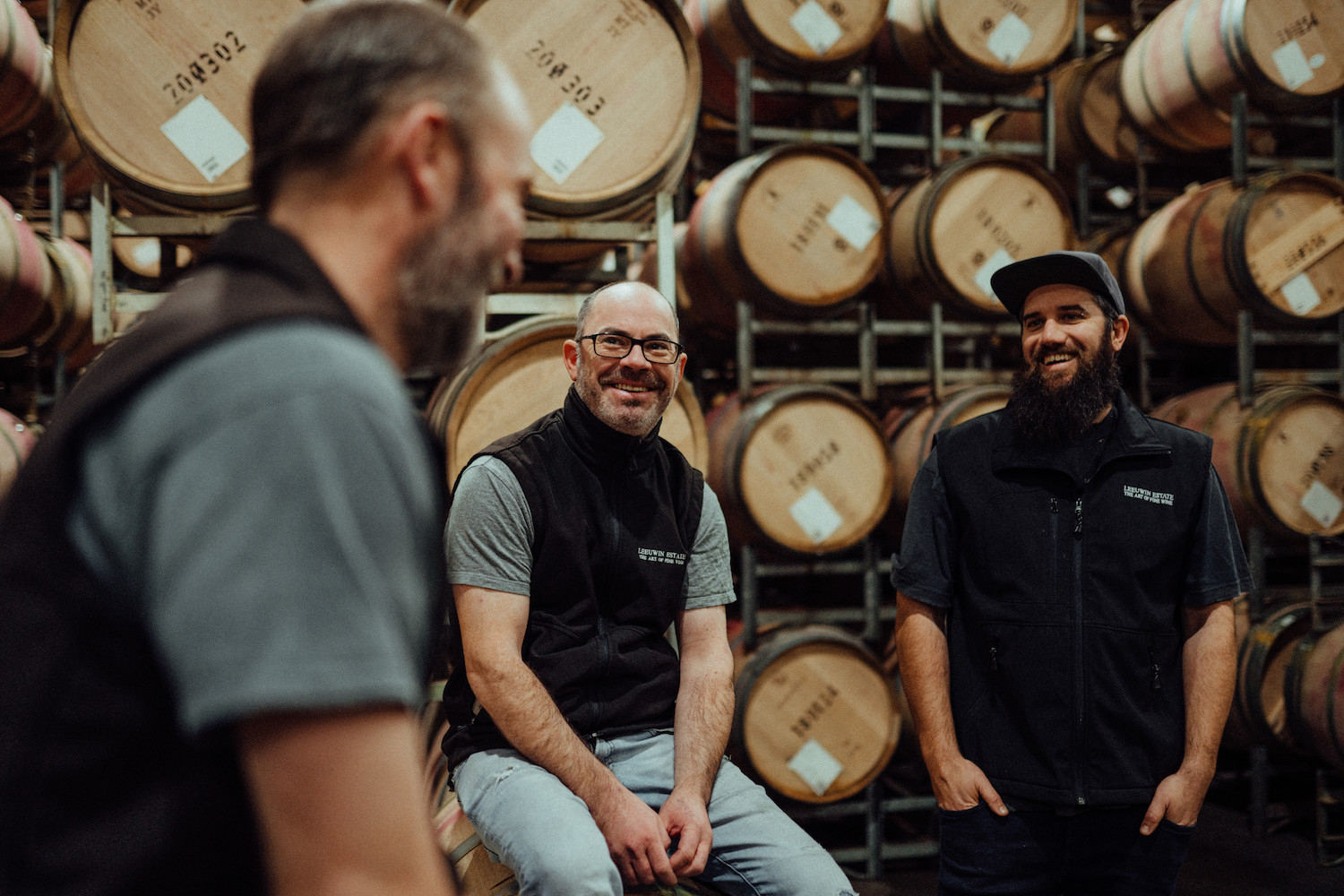 Then it's time to get back in the car and head to Augusta, a 45 minute drive south and your pit stop for the night. Pro tip: Take Caves Road which follows the beautiful coastline. Located just at the rugged tip of Cape Leeuwin in Augusta, you'll witness the waters of the Indian and Southern Oceans collide – and if you find yourself here from June to September, be sure to cruise Flinders Bay where the whales Migratory humpbacks congregate before continuing their journey north for the breeding season. Check in Augusta Seine Bay Waterfront Cottage for a Zen vibe watching the sun set over the Blackwood River from the veranda.
Driving time: 1h30
Day 3: Augusta in Denmark
Wake up to the sound of the river lapping gently on the banks and get ready for your last day of riding. Grab some flaky pastries and caffeine at Augusta Bakery, just a two-minute drive from your accommodation, and get ready to hit the road by putting Elephant Rocks in your GPS. Crank up your playlists or fire up your favorite podcasts and four hours later you'll arrive at that spot worthy of a to-do list.
Park at the Greens Pool car park in William Bay National Park and follow the winding path for about 10 minutes along the coast. You will climb two large granite boulders (it's super easy) before descending a staircase in the rocks, from there you will cross a pretty magical cave-like walkway before emerging on the beach. Your jaw will knock against the sugar-white sand as you take in the stunning views of sparkling crystal clear waters and giant smooth gray rocks that jut out from the sea and look like, yes, you guessed it, elephants. Want to know our best advice? Plan a few hours here, pack a snorkel and float between the rock pools, then throw in a towel and soak up the good vibes.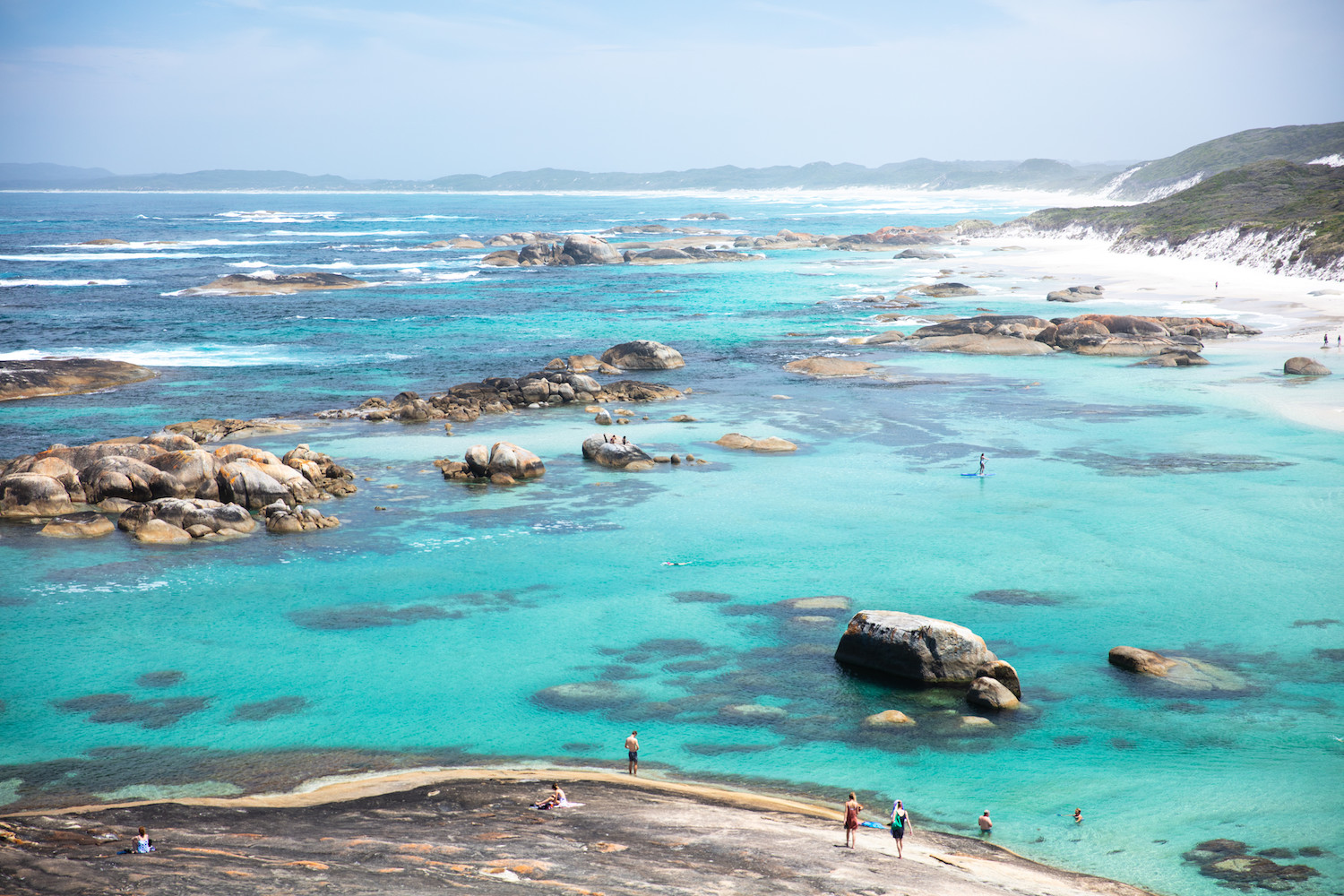 After a few hours of sun worship, meet the locals at Denmark animal farm. When we said it was important to meet the faces of the places you go, we also meant the furry ones. Here you can pet, cuddle and feed a huge range of cute creatures like Tess and King Lear, Scottish Highland cows, Kimba the camel, Snorkel the pig and Jox and Basil the foxes. It's a nice overload.
Grab a Buddha bowl or a pulled pork burger for lunch on the town at Mrs Jones Cafe before heading to Denmark Good Food Factory. Have a chat with owners Jon and Gill Atkinson whose passion for decadent delights led to the creation of their own toffee factory (chili lime, lemon myrtle and dark chocolate orange are must-haves) and cider house brewed with fruits from the Deep South. You can grab a pack to go or enjoy a refreshing chill in the property's extensive garden. Fill your basket with local produce and hop back in the car for your final destination of the trip, Upland Farm.
Combining luxury and sustainability, this beautiful rural stay was created by a husband and wife duo Tyrone and Shelley Kennedy who moved from Perth to Denmark for a more nurturing lifestyle, and that's exactly what they created. Nestled in the foothills of Denmark's verdant mountains, Upland Farm is eco-conscious yet uber boujee in the best possible way. The two-bedroom, two-bathroom guesthouse features blonde wood that perfectly complements the farmland views. Plus, it has all the mod cons you could possibly need, like a smart TV, washer-dryer and top-of-the-line kitchen appliances, plus a cozy indoor fireplace to curl up next to. That's if you can tear yourself away from stargazing on the deck that overlooks 107 acres of working cattle farmland. Yes, you might want to postpone that drive back to Perth for a few more days and soak up the good life in the south.
Driving time: four hours
It's time to tick off one of Australia's most iconic road trips, made so memorable with so many picture-perfect spots and friendly faces to meet along the way.
Be sure to refuel at your local Ampol along the way – for fuel and a cheeky bag of red frogs at the Foodary – because, well, essential snacks for the road trip. Whatever your needs, Ampol has you covered, so all you have to worry about is your next destination.
Image credit: Eagle Bay Beach near Dunsborough, Meelup Farmhouse near Dunsborough, Leeuwin Estate Winery, Greens Pool in William Bay National Park, Tourism Western Australia
Editor's note: This article is sponsored by ampol and proudly endorsed by Urban List. Please support the sponsors that make Urban List possible. Click here for more information on our editorial policy.