Laughlin, located on the beautiful Colorado River surrounded by vast deserts and mountain ranges, is a 90-minute drive from Las Vegas. This seaside resort offers shows, fine cuisine, fun adventures, comfortable accommodations and a world apart to enjoy, explore and share all those moments in photos. Best of all, this adventure won't break the bank.
Create lasting memories on an enjoyable getaway to Laughlin.
More than a place to stay
Don Laughlin's Riverside Resort
Plan to experience Don Laughlin's newly renovated Riverside Resort. The $22 million room renovation included upgraded furnishings, modern decor, a flat-screen TV, refrigerator, coffee/tea maker, and other amenities. Located on the banks of the Colorado River, most of the 1,350 beautiful rooms offer water views. Still owned and operated by Don Laughlin, this family-friendly resort offers 24-hour Nevada-style gaming and entertainment in a relaxed atmosphere.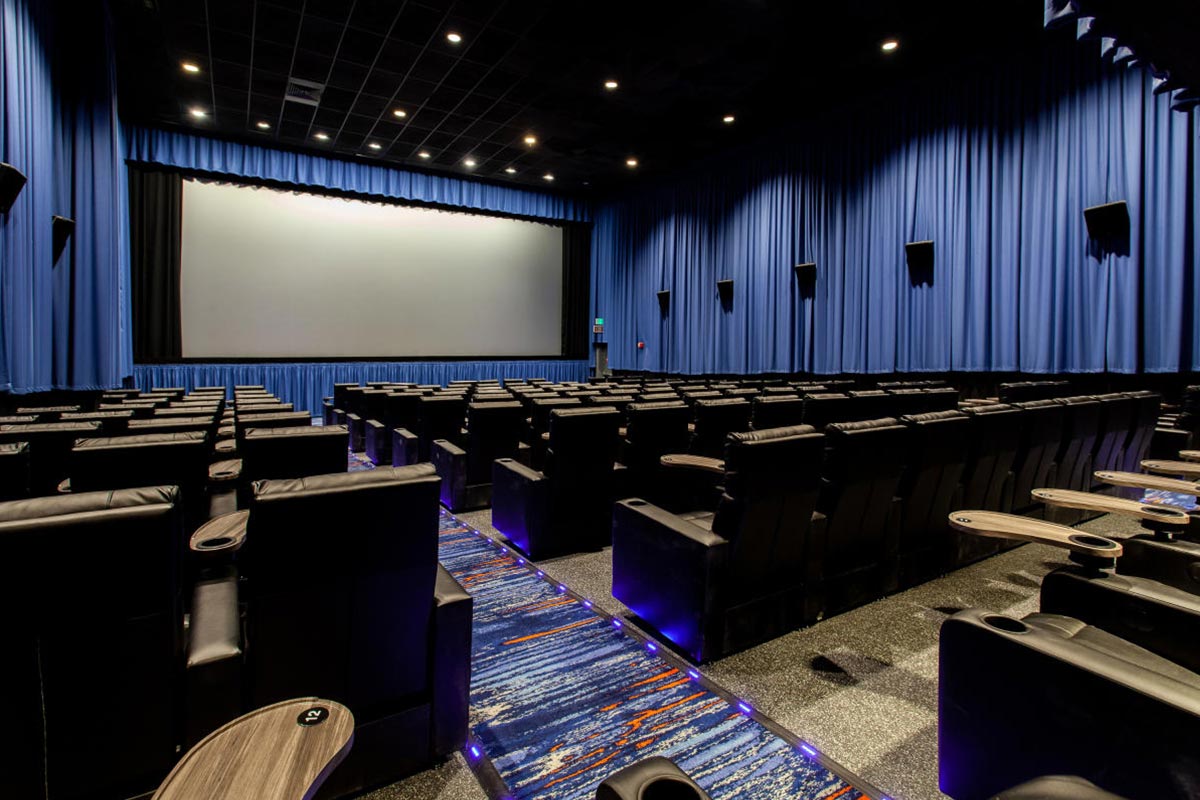 Riverside Cinema Six-Plex
Don Laughlin's Riverside Resort
One of the amenities at Don Laughlin's Riverside Resort is the newly renovated Riverside Cinema Six-Plex. Watch the latest releases in Dolby Digital surround sound and state-of-the-art digital video. The luxury experience includes relaxing in brand new leather recliners with individual swivel table and cup holder. The full-service cocktail bar and extensive food and drink menu complete a day or evening at the movies.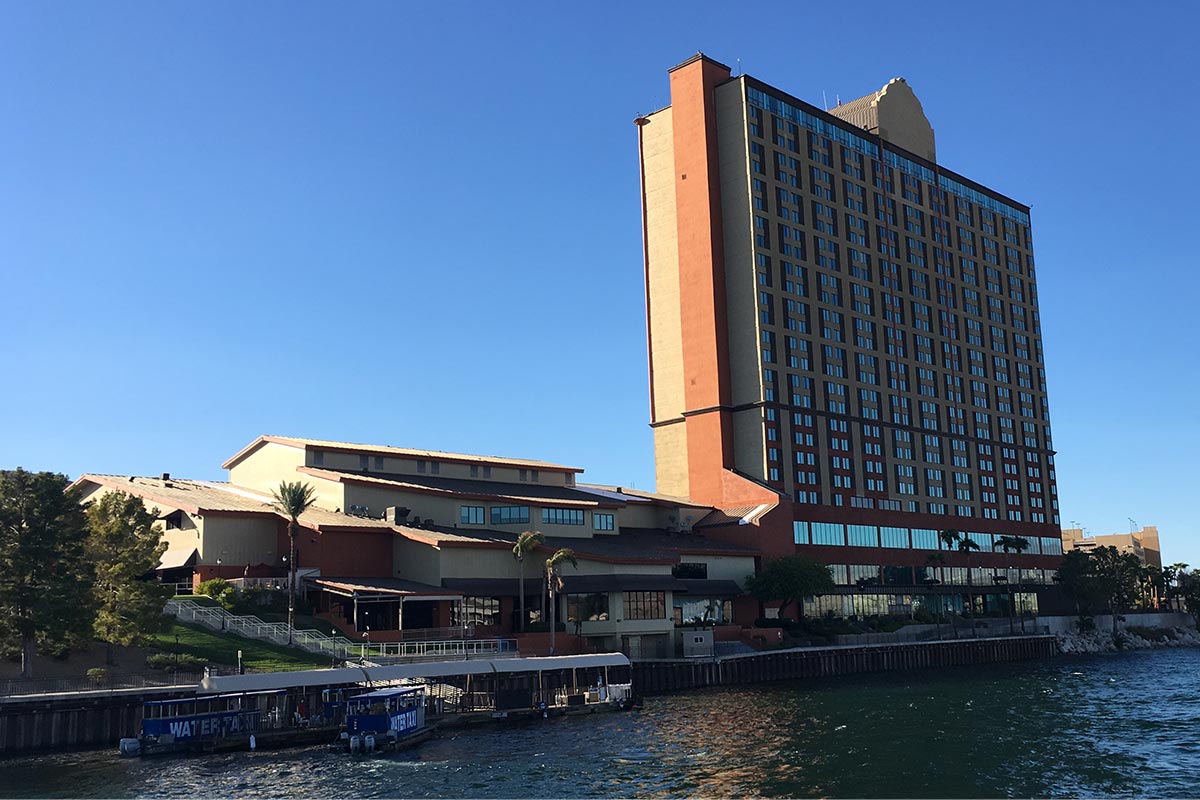 Laughlin River Lodge
The newly renovated Laughlin River Lodge offers a relaxed atmosphere overlooking the river. This tower, casino and hotel is connected to the Riverwalk, offering its own beach and other amenities. Its upgraded rooms, with river views, include free Wi-Fi, flat-screen TVs, microwaves, mini-fridges, and coffeemakers. Facilities include an expansive casino with over 450 games, regular live entertainment and a 24-hour restaurant.
Discover the new restaurants
River Rock Pizza & Pasta at Aquarius
Aquarius Casino Resort's new Rock Pizza & Pasta offers homemade pasta dishes, pizzas and sandwiches accented with tangy marinara, hearty Pomodoro, delicate cream, tangy Parmesan and a rich white sauce with garlic. Italian cuisine revisited includes pizza wings, grilled ravioli or calamari fritti, served with lemon basil aioli, marinara sauce and pickled peppers. As you dine surrounded by river views, pair it with a cocktail or glass of wine.
Stockman's Steakhouse
This American classic, Stockman's Steakhouse recently opened its doors to offer delicious dishes at the Edgewater Casino Resort. The menu features USDA prime cuts of beef and ribs, as well as seafood, pasta dishes, and traditional sides. This intimate, yet laid-back dining destination sets the mood for a dream date, family affair, or friends enjoying a wonderful meal together. The open spaces and rich interior decor add to the dining experience.
Passage
The newly renovated Passaggio at Tropicana Laughlin offers popular Italian cuisine in a friendly, casual counter-style setting. So go out and enjoy pizza, pasta, wings and subs, or grab your food to go. All ingredients are combined for the perfect Italian meal offering choices of classic Italian dishes. Its exterior invites anyone looking for a trip to Italy without using a passport.
A river flows through Laughlin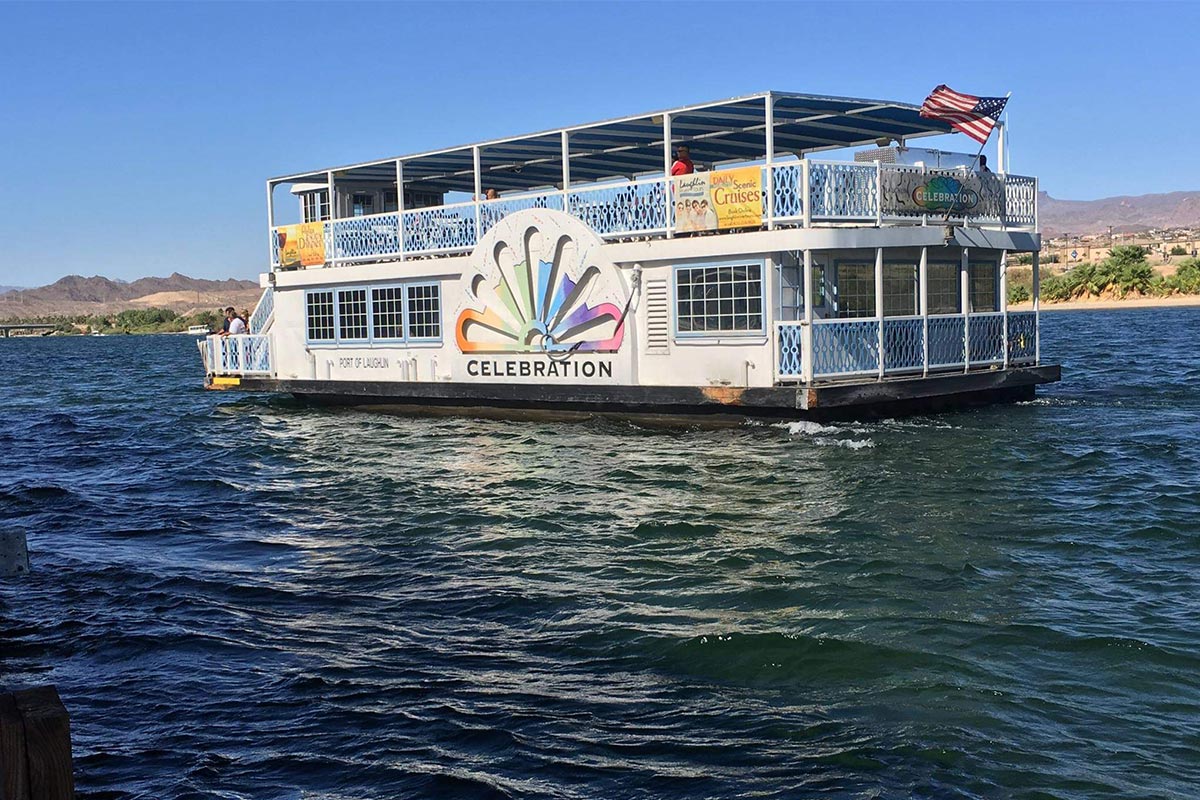 Laughlin River Tours
As you cruise down the river at sunset, unforgettable views set the stage for romantic dining, celebration, and evening adventure on Laughlin River Tours' foodie riverboat tour. Its menu featuring fresh catches and other selections including chicken, prime rib and vegan satisfies every palate. Indoor (with air conditioning) and outdoor seating with a full-service bar and beautiful surroundings add to the luxury of the river cruise.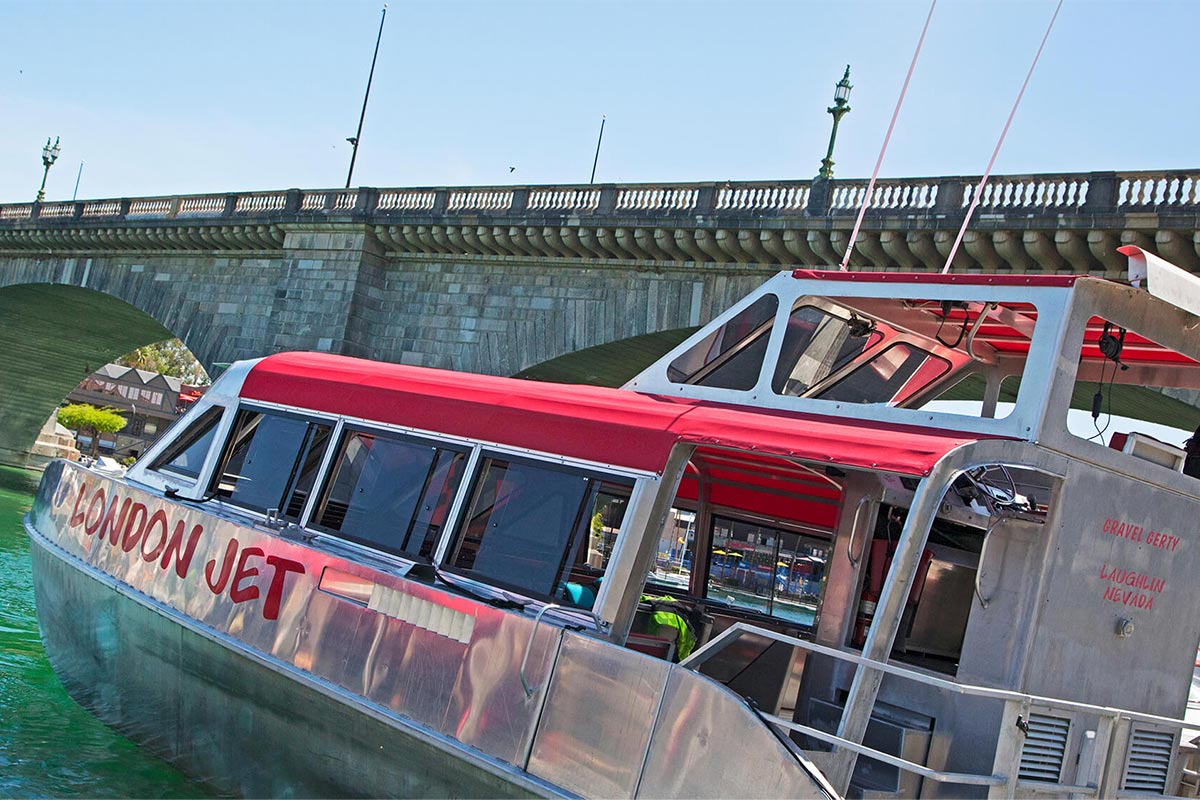 London Bridge Jet Boat Tours
Cruise down the rugged Colorado River on an adventure with London Bridge Jet Boat Tours in some of the biggest, fastest and most comfortable boats. Sit back, relax and enjoy the fantastic scenery on a tour perfect for the whole family. Then, travel through the awe-inspiring Topock Gorge to the famous London Bridge in Lake Havasu City, Arizona, and see some of the most wonderful attractions. Only accessible via Topock Gorge, take in breathtaking views of volcanic rock faces, beautiful emerald waters, ancient Indian petroglyphs and desert wildlife. After a two-hour stop at the famous London Bridge, return to Laughlin to continue the getaway.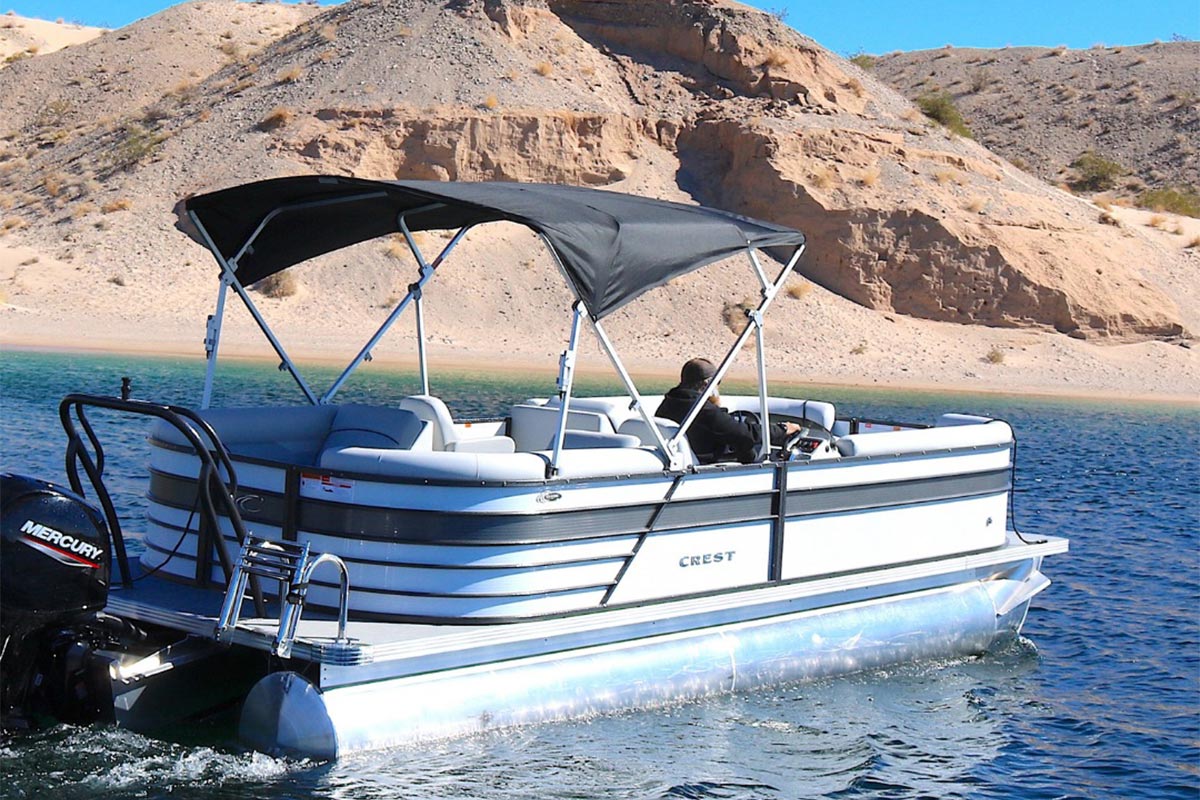 Katherine Landing at Lake Mohave Marina
Experience stunning desert scenery against deep blue waters at Katherine Landing at Lake Mohave Marina. Water sports are the main attraction for many here with world class boating, wakeboarding, water skiing, beaches, kayaking, scuba diving, bigmouth, smallmouth and fishing at the striptease. Enjoy speed on the water with the Tri-toon boats moving at 150hp and being able to pull skiers behind them. This full-service destination is located inside the Lake Mead National Recreation Area, offering boat and water sports rentals, lodging, camping, restaurants, a well-stocked marina store, dock fuel and boat repairs.
Summer is here and Laughlin is the perfect place for a fun, adventurous and relaxing getaway, all at a reasonable price. Explore VisitLaughlin.com and plan the perfect vacation.
Members of the Las Vegas Review-Journal editorial and press team were not involved in the creation of this content.