The 32 miles of white-sand beaches of Gulf Shores and Orange Beach in Alabama will host multiple special events this spring that will feature the best in boating, music, classic cars and sports.
The waters of the Gulf of Mexico provide the perfect backdrop for the Wharf Boat and Yacht Show, Waterway Village Zydeco and Crawfish Festival, Bama Coast Cruisin' and NCAA beach volleyball. Between events, attendees can participate in many outdoor activities at the beach or nearby Gulf State Park, dine at one of more than 200 local restaurants, and shop at one of many local businesses.
With sunny skies and warm temperatures, spring on the Alabama coast is one of the best times of the year. If you're heading to an upcoming event, be sure to take the time to relax at one of the 10 public-access beaches, most of which have picnic facilities and other amenities. Once you've had your fill of sand in your toes, here are some of the biggest events to enjoy.
The Wharf Boat and Yacht Show, March 18-20
The show is back this year with $150 million worth of boats and yachts for sale and display from established and new businesses. Visitors can also see the latest technological advances in marine electronics and fishing gear. Organizers are committed to showing how a nautical lifestyle is for the whole family, so the weekend also includes seminars, live music, kids' activities and the Triple Crown Fighting Chair Challenge to raise funds for St. Jude Children's Hospital. For tickets or more information, visit www.wharfboatshow.com.
Waterway Village Zydeco and Crayfish Festival, April 16
This festival is a longtime favorite for the large number of visitors to Louisiana who like to relax in Gulf Shores and Orange Beach. The crawfish are hot and plentiful, while musical artists like Rosie Ledet & The Zydeco Playboys, Excelsior, Buckwheat Zydeco Jr., Rockin' Dopsie Jr. and Chubby Carrier will create an irresistible vibe. There are also arts and crafts vendors and children's activities. You can also take part in the 5K run or the fun 1 mile run to work up an appetite. For more information, visit https://www.gulfshoresal.gov/1430/Waterway-Village-Zydeco-Crawfish-FestivaI.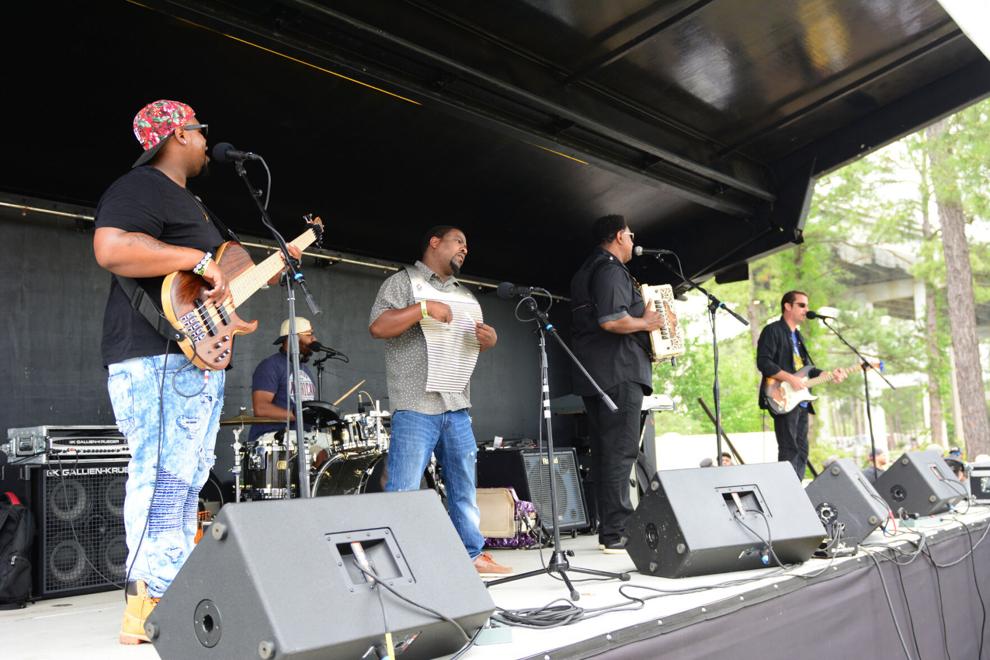 Bama Coast Cruise, April 29-30
The Southern hospitality that Gulf Shores and Orange Beach are famous for is on full display at this car show that welcomes anyone who loves vehicles and the open road. There are no vehicle restrictions, so expect to see a mix of classics, new models and customs. The show takes place at The Wharf in Orange Beach, and many areas are closed to traffic during the show, creating a safe atmosphere in which to relax with a leisurely stroll through the screens. For more information, visit www.bamacoastcruisin.com.
NCAA Women's Beach Volleyball Championship, May 6-8
The sixth winner of the Championship tournament will be crowned this year after going through a bracket of 16 teams. The white sands and blue waters create the perfect backdrop for sports fans to watch some of the best college athletes battle it out for the title. With a double-elimination format, five college courts and five beach practice courts, fans are sure to be in for a treat. For more information, visit https://www.ncaa.com/sports/beach-volleyball.