Florida Food Festivals: Epcot International Flower and Garden Festival – Courtesy: Image by Joe Burbank – Orlando Sentinel
Do you like to travel?
If so, a Florida road trip might be the perfect way to satisfy your craving, especially if you like to indulge in the local culture and cuisine while enjoying the art, music and all that. that the destination has to offer.
Florida has thousands of food festivals, and today we're going to dive into them.
SeaWorld Food Festival of the Seven Seas
With over 200 flavors and 28 concerts, the Seven Seas Food Festival at SeaWorld Orlando takes place every Thursday and Sunday from February 4 through May 8.
Festival concerts include performances by Flo Rida, Vanilla Ice and Molly Hatchet, while the festival menu features more than 50 dishes and tasting plates, as well as wines, cocktails and craft beers.
As a bonus, SeaWorld's Mardi Gras celebration lands during the Food Festival, February 25 through March 6. Here, guests can participate in parades, listen to music, and savor typical New Orleans dishes such as donuts and po'boys.
Admission to SeaWorld is required to attend the festival and meal packages are available. For more information, visit seaworld.com/orlando.
EPCOT International Flower and Garden Festival
The EPCOT International Food & Wine Festival may be one of the biggest food festival events in theme parks, but the theme park's Flower & Garden Festival, scheduled for March 2 through July 4, is close.
Once known only for its elaborate topiaries and colorful flower beds throughout the park, EPCOT has now added a touch of Disney magic to its festival food offerings.
Twenty outdoor kitchens will serve unique dishes during the festival, with an emphasis on fresh produce.
While indulging in appetizers and bites, festival-goers can take a moment to sit down at one of the Garden Rock Concerts to watch Rick Springfield, Melina León, The Pointer Sisters and The Spinners.
Admission to EPCOT is required to participate in the festival. More information is available at disneyworld.disney.go.com.
Florida Strawberry Festival
From March 3-13, Plant City celebrates the sweet red gem of Hillsborough County fields: strawberries.
The festival began in 1930 and celebrates the annual strawberry harvest, attracting over 500,000 visitors with music, rides, displays, livestock shows and, of course, strawberry shortcakes.
Admission is $10 for adults, $5 for children 6-12, and free for children 5 and under.
This year's flagship entertainment includes the Oak and Ridge Boys, Lady A and Boyz II Men.
More information is available at flstrawberryfestival.com.
Grant Seafood Festival
After pausing 2021 due to the coronavirus pandemic, the 55th Grant Seafood Festival is back and will run from 9 a.m. to 7 p.m. on March 5 and 9 a.m. to 5 p.m. on March 6.
For more than half a century, this small town on the southern tip of Florida's Space Coast has doubled in size as seafood lovers flock to the Grant Seafood Festival fairgrounds for food , craft vendors and music.
While the food is delicious, one of the best things about this weekend celebration is that it's an all-volunteer event, and some of those volunteers have been serving puppies and fried shrimp from the start. It's a common sight to see several generations of families working together in food stalls.
Money raised at the festival benefits college scholarships and local charities.
The festival grounds are located at 4580 First St., Grant. Parking and admission are free. To visit grantseafoodfestival.com for more information.
Raglan Road Mighty St. Patrick's Day Festival
The Mighty St. Patrick's Festival returns to the Raglan Road Irish Pub & Restaurant at Disney Springs in Orlando from March 11-17.
Top Irish bands will play while Irish dancers perform for guests tasting an extensive range of Irish whiskeys, craft cocktails and local craft beers while choosing from the chef's selection of authentic Irish plates, including their famous fish and chips.
Reservations are encouraged from March 11. On St. Patrick's Day only, March 17, Raglan Road will open at 10 a.m. with a $20 cover charge for guests 18 and older (first come, first served—no reservations that day). only there). The youngest can enter for free.
More information is available at raglanroad.com.
Interstate Mullet Toss & the Gulf Coast's Biggest Beach Party
This annual celebration begins in the Sunshine State, but the mules fly all the way to Alabama, aka Flora-Bama in Perdido Key.
The party is scheduled for April 22-24, and the mule throwing begins at 10 a.m. sharp. Local celebrities can be seen launching at 4 p.m. each day. It costs $15 to launch and all attendees receive a t-shirt. All proceeds go to local charities and when the event is over the mules are donated to Alligator Alley in Summerdale for alligator food.
Partygoers can kick back and enjoy a Bushwhacker, the milkshake washed down with Flora-Bama, and order a dozen oysters, a Rueben mahi-mahi sandwich, or blackened shrimp tacos.
The Flora-Bama Lounge, Package and Oyster Bar is located at 17401 Perdido Key Drive, Perdido.
More information is available at florabama.com/mullet-toss.
Like what you see? Click here for more stories about all in florida. Florida Insider is dedicated to educating, entertaining and informing its readers about all things Florida. Easy-to-read content in the palm of your hands covering the stories that matter.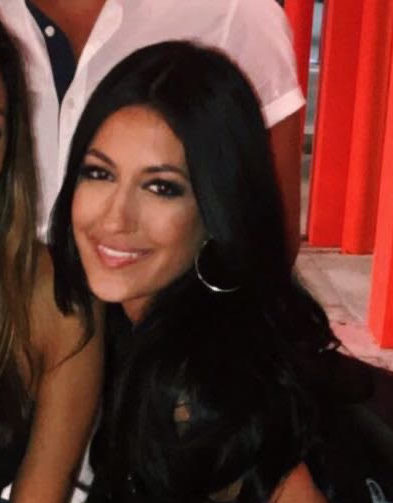 Born and raised in South Florida, Krystal is a recent graduate of the University of Miami and has professional writing experience at the college and national levels. She's a foodie who loves all things travel, the beach, and visiting new places across Florida.